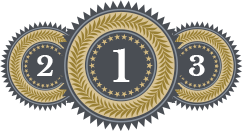 Our Services
Accurate and timely accounting information is a necessity for any successful business. Waters, Hardy and Company, P.C. can assist you on either a temporary or on-going basis. Due to the size of our firm, our clients receive incomparable, personalized, quality service. We offer the following services:
i. Tax Preparation
ii. Tax Planning and Compliance
iii. Trust and Estate Tax Compliance
iv. Retirement Planning
v. Financial Planning Services
vi. Estate Planning
i. Accounting Services
ii. Bookkeeping/write-up services
iii. Controllership
iv. Entity Selection
v. Financial Statement Preparation
vi. New Business Consulting
vii. Review and Compilation Services
viii. Payroll Services
ix. Peachtree Usage and Training
x. Quickbooks Usage and Training
xi. Financial Benchmarking
xii. International Business Consulting
xiii. Tax Planning and Compliance
xiv. Tax Preparation
xv.
Software Selection and Implementation
RESOURCES
At Waters, Hardy and Company we understand that you having access to the right tools enables you to make smart business decisions .  Take some time to explore the tools we've provided and when you have questions, contact us and we'll set up an appointment for you to talk with one of our qualified tax professionals who can listen to your concerns and help you make the best choice.
Planning Tools
Read online content and solutions that facilitate the communication of financial planning knowledge and advice that is current, concise, and compliant.
Financial Calculators
Interactive calculations, dynamic graphs, and fully customizable reports are just a few features provided with our calculators to support thorough financial planning and a sound decision-making process.
Tax Refund Tracker
Can't wait to find out the status of your tax refund?  Our tax refund tracker links you to the correct state or federal tracking site.
Newsletter Articles
View a variety of newsletters on various topics including Financial Planning, Personal Tax, Business Tax and other topics.
Tax Calendar
Keep track of important tax deadlines with our online tax calendar.
Important Links
View a list of important and valuable links
Fill out the form below to receive a free and confidential initial consultation.